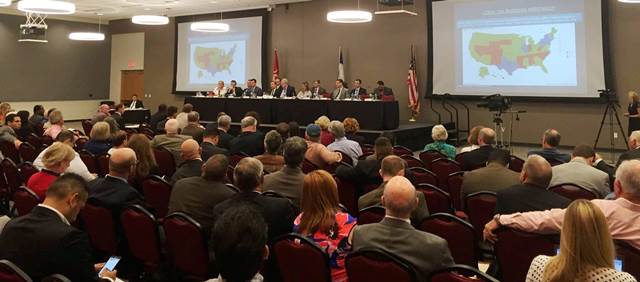 Commercial valuations increased almost twenty percent across Texas in 2016. Comptroller data shows that, statewide, between 2005 and 2014, property taxes rose 2.5 times faster than median household income. In Harris County (Houston area), county tax levies increased 79%, city tax levies increased 65%, and median household income increased only 29%.
The New York City suburbs pay the highest taxes in the nation. Upstate, residents pay the highest taxes compared to home values.
GENEVA, OH — A recent state Supreme Court ruling affirmed Spire Institute in Geneva is still on-the-hook for about $4.86 million in taxes and penalties dating back to 2010.
The district court affirmed the bankruptcy court's decision to reject the use of the cost method, even though the four experts testifying at trial as to the value of Phase II all used a form of the cost approach. The district court noted that, in the Fifth Circuit, bankruptcy courts have "broad leeway" in selecting a valuation methodology and made clear that a bankruptcy court is not bound by an expert's choice of method but, instead, should choose the appropriate methodology based on the purpose of the valuation.
The deadline to challenge your property assessment, also known as "Grievance Day," is May 24 in most communities. Tentative assessment rolls, which list the assessed value of each property, are generally made public in the beginning of May. Access the rolls at your town or city website, or by visiting your local assessor's office.
The owners of the wildly successful Rivers Casino in Des Plaines have received more than $4 million in property tax cuts since opening nearly five years ago, by aggressively arguing that the property was worth tens of millions of dollars less than it cost to buy and build on.
Overnight, the city had managed to strip away most of my abatement value by claiming that the 383-square-foot piece of land my house sits on had increased in value by 1,245 percent.